STEP 1: SELECT A ROTOR
The first thing you will need to decide is if you want to send us a rotor to customize or do you want to buy a new one. We are more than happy to work with either. Or both if you want to buy a new one and have it shipped directly to us.

SEND ROTOR TO US:
If you are going to either send us your rotor or you are going to have a newly rotor shipped directly to us, please pack carefully and ship to:

ATTN: FluidSix.com
7212 County Rd 50 W RR5
Harrow, ON
N0R 1G0
Canada

PURCHASE A ROTOR FROM FLUIDSIX:
If you would like to purchase a rotor from FluidSix, please email me directly at ian@fluidsix.com with the Year, Model, Make and Part Number for your desired rotor. I will quote you directly on the cost of the rotor and customization.
STEP 2: PICK A DESIGN
Now you need to select a design for the pattern on your rotor. Below are the 5 most commonly requested patterns. However, if you are feeling creative, feel free to break out the pencil and paper and sketch out what you are picturing. We would be happy to turn your idea into a reality.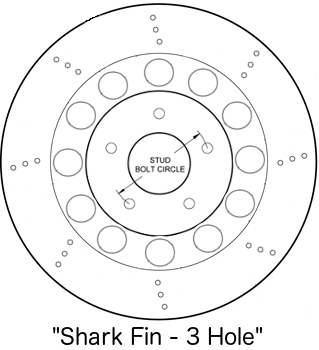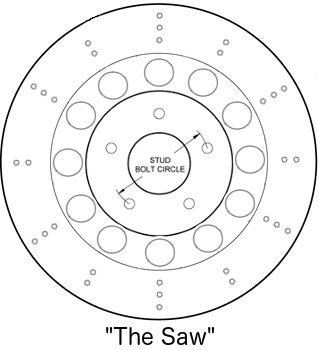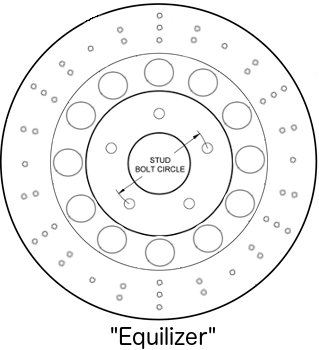 STEP 3: PAY AND THEN CHECK YOUR MAILBOX
Prior to payment I will confirm price via emailed quote. The quote will be an invoice from PayPal. Payments can be made to the FluidSix PayPal account via your PayPal balance, debit card or credit card.

After payment, check your mail box in a week or so. We typically get the finished product out in approximately a week. Shipping times to you will depend on location

Finally, please send us a photo of your custom rotor on your motorcycle. We LOVE to see the final product.